What You Need To Know Next
Congratulations on deciding to embark on your journey to healing with Brio-Medical! Like most journeys, ours also starts with a guide. A Brio-Medical patient advocate will reach out to help you navigate the first few steps of preparing for treatment.
For now, your patient advocate will be your primary resource at Brio-Medical. They will answer your questions, introduce you to our programs and protocols, assist with paperwork, and help you finalize arrangements as you continue preparing for treatment.
We practice a team consulting approach to your care with the best of all therapies available, an integrated approach to healthcare not found at any other medical facility.
Our practitioners spend time getting to know you so we can provide the best possible care. During your first integrative medicine consultation, we'll talk with you at length, as much as two hours,  about your health history and concerns, and the health goals you hope to achieve. You will benefit from the skill and knowledge of our entire team.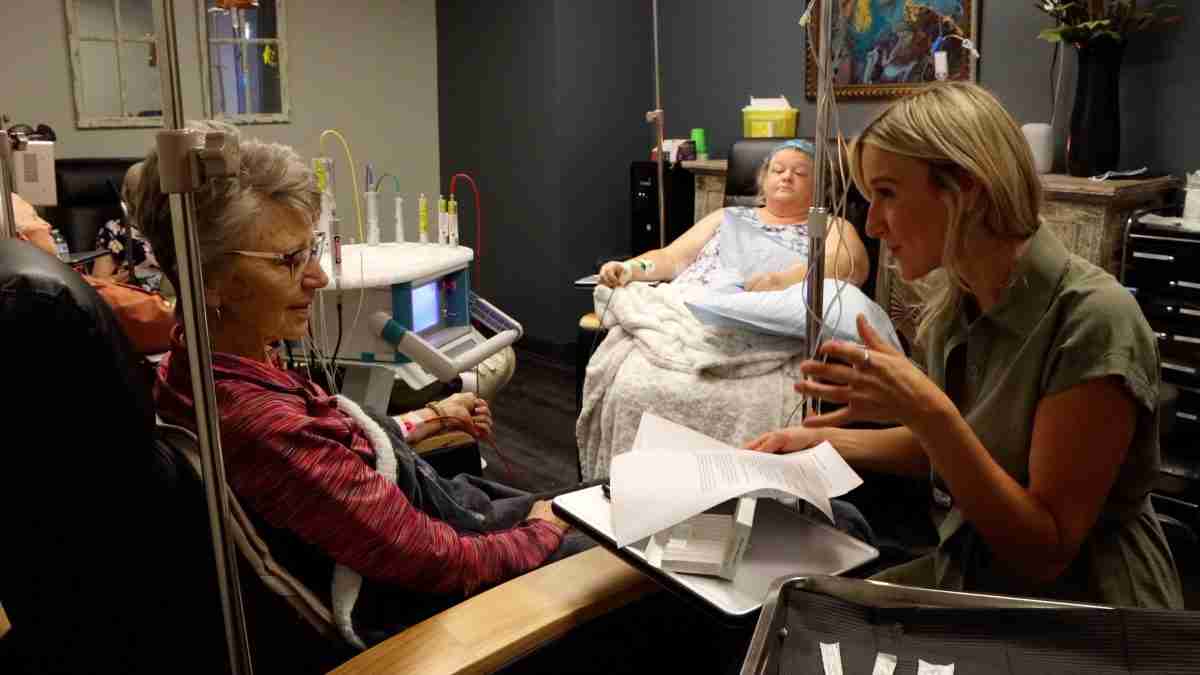 Send Medical Records
Please send detailed medical records to your Patient Care Coordinator as soon as possible. Upon receipt, our medical team will review and design your treatment plan proposal.
---
Review Treatment Plan Proposal
The first document you'll receive is your treatment plan proposal. This document outlines your personalized program designed by our expert medical team. We encourage you to review the proposal on your own and prepare any questions you may have for your patient advocate.
---
Book Travel and Finalize Treatment Contract
To confirm your spot at the clinic, please work with your Patient Advocate directly on the best days to fly and times to arrive at Brio-Medical in Scottsdale, Arizona.  Upon confirmation, you'll receive a contract and admissions documents. Please complete and sign these before your arrival.
---
Update Travel Documents
Before traveling, ensure that all travel documents (passports, permits, etc.) are up to date and accessible. Keep a copy of important documents with a reliable family member or friend you can contact in the unlikely event of an emergency. For more information, please review the Travel section.
---
Stock Medication and Supplements
Create a list of your existing medical prescriptions and supplements. Ensure you have enough in stock to last you for the duration of your stay at Brio-Medical.
---
Payment
Deliver payment via credit card, check, wire transfer, or cash prior to your arrival at Brio-Medical. Your patient care coordinator will go over the cost and protocols of your treatment plan and provide you with payment instructions.
---
Insurance Billing Policy
Brio-Medical is a non-participating medical provider with all insurance companies, including having opted out of medicare (including all supplements) & Medicaid; patients will be required to provide payment for each treatment week.
Brio-Medical does not accept assignment of benefits from any insurance payer regardless of any insurance pre-authorization, pending litigation & settlement, or guarantee of funds.
Learn more about the insurance billing policy at Brio-Medical.
---
Financial Resources
At Brio-Medical, we realize that not everyone readily has the financial means for a long-term treatment plan. We also know that insurance companies generally don't cover healthcare costs for integrative treatments received from non-participating medical providers.
We want you to know that there is plenty of financial help for patients seeking treatment. You still have the option to choose the treatment that resonates with you.
Learn more about financial resources available for patients.